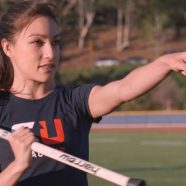 Testimonial: Busy Teenager
When I was asked to give a testimonial for Dr. Berndt, I was happy to do so.
My daughter has had two sessions with Dr. Berndt, a local psychiatrist in the Woodlands. In a short period of time he has begun to teach her how to relax and calm herself. The results have been very positive.
She is a busy teenager with a rigorous school schedule. She participates in a demanding sport and is involved in other extracurricular activities. She often feels stressed but doesn't want to give up any of her activities. I have noticed, however, that stress and anxiety often get in her way and hinder her performance.
I believe that additional work with Dr. Berndt will further her ability to control her anxiety and stress.
-Anonymous
***********************************************************
Testimonial: A Lifetime of Thanks
I met Dr. Berndt initially when I was preparing for my second obstetrical delivery. I sought his medical hypnosis technique because my first delivery was so fast that our son was almost born in the parking lot of the hospital, with very little warning. I wanted more control over my body's ability to relax in case we DIDN'T make it to the hospital this time.
While learning the technique's in his office, my daughter, still in utero, would become very active and then very quiet. When it finally happened, her delivery was natural and VERY fast! Two years later, our daughter developed Acute Lymphoblastic Leukemia and was given three weeks to live.
I consulted Dr. Berndt and he made a relaxation tape for her to listen to in the hospital. Her blood pressure went down and her blood count went up to more normal values. Within a week she was discharged home to further follow her medical protocol. Dr. Berndt saw her at home for further re-enforcement of her relaxation techniques.
That was well over 30 years ago. Both my husband and I are convinced to this day that Dr. Berndt's teachings allowed her body, mind and soul, to be the "best it could be", in order for the medications and treatment to be successful in healing. The world renowned Hospital for Sick Children in Toronto said it was a "miracle" she went into remission. We bless Dr. Berndt for his role in being a gentle, wise healer for our beautiful, vibrant daughter.
-Anonymous in respect for our daughter's privacy